Covid-19 Information Update.
Please see 2 changes below, agreed by the Scottish Government to NHS Scotland Consultant Recruitment process until further notice.
  1.   External advisers should either Video or Tele Conference into Consultant interview Panels in Scotland as the Health and Safety of all remains the priority. 
  2.  Health Boards can now request an external adviser 6 weeks in advance from interview date and not the previously required 8 weeks until further notice.
External Advisers have an important role to play in the consultant appointment process in Scotland. If you are thinking about becoming an External Adviser or are new to the role please see this introductory film. Exisiting External Advisers should refer to the guidance document below for advice about the role.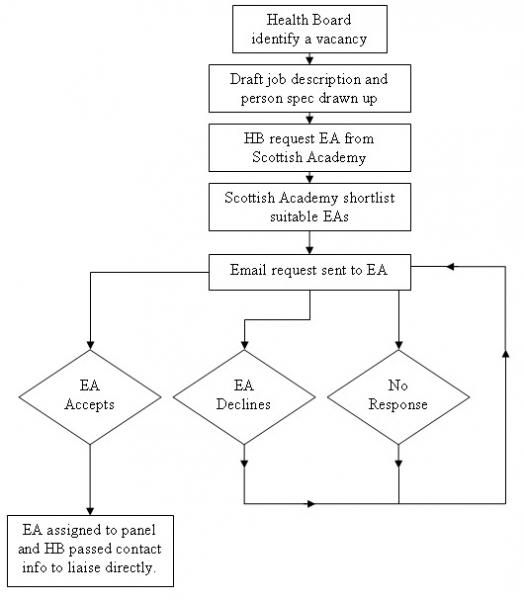 External Advisers Documents